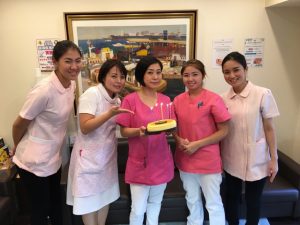 HAPPY BIRTHDAY, HIROKO!!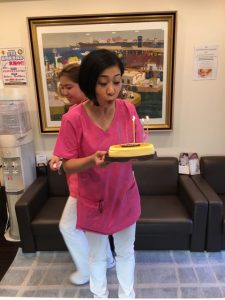 Hitomi Dental Office
is thrilled to officially welcome Dr. Hiroko Yamazaki to our staff. Dr. Yamazaki will be at our new
Hitomi Dental Office
in Akasaka. Dr. Yamazaki has a D.D.S. and a PhD. from Showa University. Her specialties are General dentistry, Prosthetics and Oral surgery. Along with welcoming Dr. Yamazaki to the
Hitomi Dental Office
staff, we also had a chance to celebrate her birthday. How old is she? Well, you'll have to make an appointment and ask her.